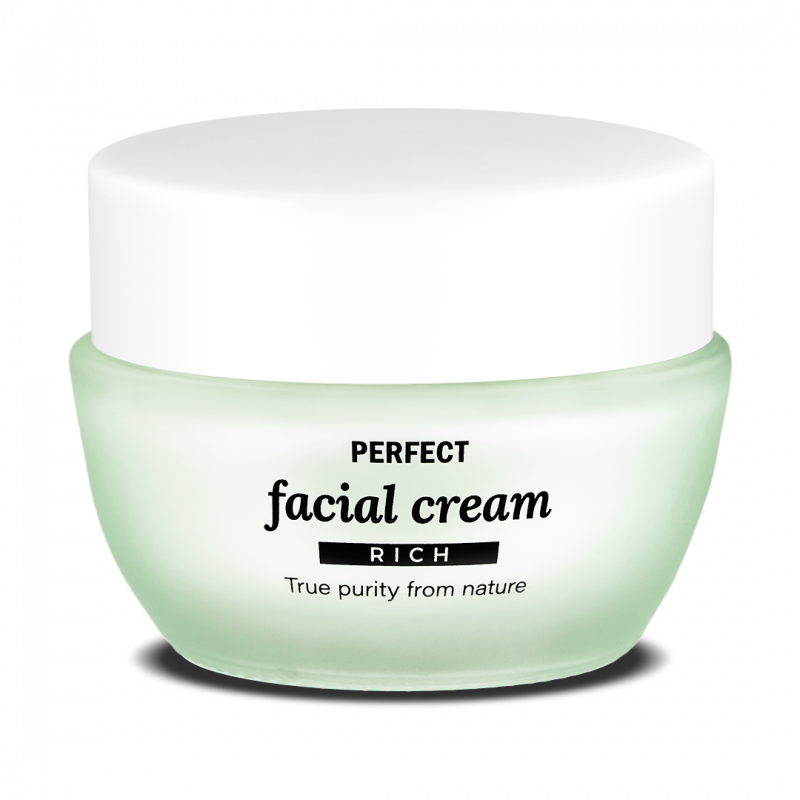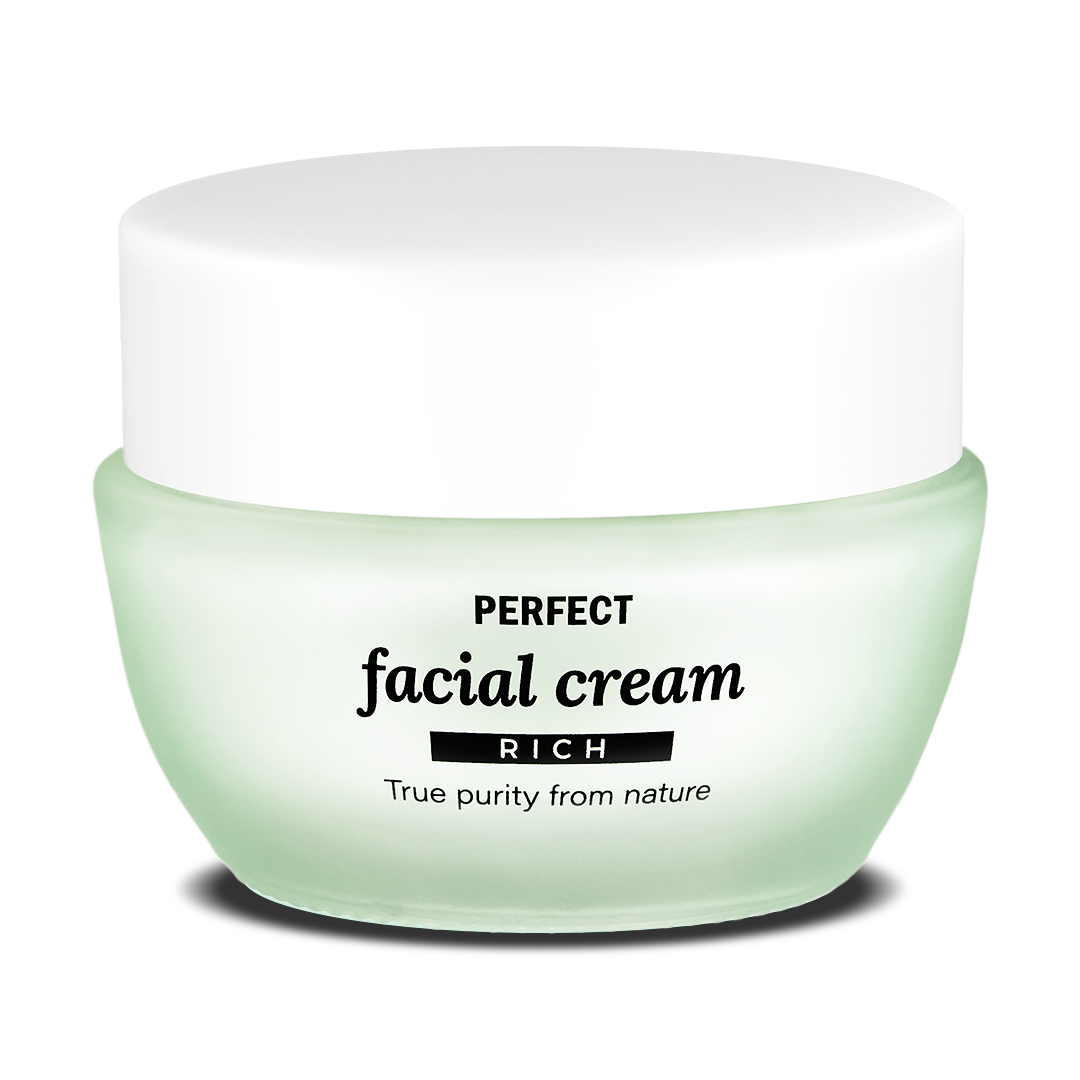 Perfect Extra Rich Facial Cream
Perfect Extra Rich Facial Cream
Perfect Extra Rich Facial Cream
Perfect Extra Rich Facial Cream
Perfect Extra Rich Facial Cream
FEATURES
Anti-Inflammatory
Our cream contains lavender and jojoba oil that helps minimize skin irritation and soothe inflamed skin.
Lightweight
This rich cream provides instant hydration but it is lightweight enough that it glides over your skin.
Rich in Vitamins
Our cream includes Vitamins A, B, C, D, E, and K so you can rest easy knowing that your skin is getting its daily dose of multivitamins.
Super Hydrating
This rich cream provides instant hydration but it is lightweight enough that it glides over your skin, and ingredients like Jojoba oil and Camellia extract helps seal in moisture for long-lasting dewy skin.
HOW TO USE
02
Scoop a dime-sized amount on your palm
03
Apply evenly on your face and let it absorb into the skin
Ingredients
1
LAVENDER
Lavender doesn't just soothe and calm the skin, it's also an anti-inflammatory superstar that helps minimize wrinkles and prevents acne.
2
STAR ANISE
This Norwegian miracle can help with acne scars and works as a natural skin-firming agent.
3
CAMELLIA EXTRACT
Also known as "rose of winter" or Tsubaki in Japanese, this magical ingredient is filled with antioxidants and rich in Omega 3, 6, and 9 fatty acids which help seal moisture in the skin. Vitamins A, B, D, and E in this oil help soothe skin irritation, increase skin healing, and fight bacteria.
4
PARSLEY EXTRACT
Rich in Vitamin C and K, the Vitamin C in this extract helps produce collagen, reduce wrinkles and fine lines while Vitamin K helps reduce dark circles under the eyes.
5
JOJOBA OIL
Produced from the seed of the Chinensis plant, jojoba oil is rich in Vitamin E and B. These vitamins help soothe the skin from a medley of skin irritation and even helps with dry skin. It's easily absorbed by the skin, ensuring it stays hydrated and smooth without leaving any grease.
6
SHEA BUTTER
Rich in Vitamins A, E, F, and K, shea butter prevents clogged pores and helps repair damaged skin. The variety of vitamins found in this ingredient helps with skin cell production and protects the skin from the sun's UV rays.
7
ROSEMARY OIL
Besides hydrating the skin to keep oil production at bay, rosemary oil is also antiseptic and antibacterial – helping those with acne and eczema-prone skin.
8
EUCALYPTUS OIL
Native to Australia, this essential oil has many benefits. It helps moisturize the skin to reduce inflammation, as well as protect the skin from environmental pollution with its antioxidants and antimicrobial properties – it's no wonder the Koalas love it!